Services
We are offer the following services to our customers:
Residential, Commercial, Municipal Water Well Drilling
Geothermal Drilling & Close Loop Installation
Pump Installation and Pump Service
Monitoring and Irrigation Wells
Water Treatment and Water Quality Testing
Well Abandonments
Fountain Pump Design and Installation
Well Videotaping and Diagnosis
THE SIMPLE PUMP™ FOR YOUR HOME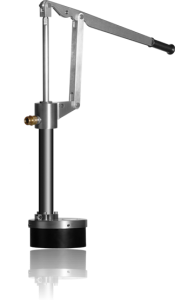 HAND-OPERATED
MOTORIZED (IDEAL FOR SOLAR)
BACKUP OR PRIMARY PUMP
SHALLOW OR DEEP WELLS (TO 350' WATER LEVEL, WITH ONLY MODERATE EFFORT.)
Simple Pump is the hand water pump that works as a reliable backup right beside your existing submersible well pump. So when the power goes out, you can still drink clean water, take showers, and flush toilets.